We're Getting Mutants in the MCU - The Loop
Play Sound
2014
March
The Brand of the Month March is Hennesey! With the Venom GT they have broken a new speed record with a top speed of 435.31km/h (270.49mph), and it is now officially the fastest car ever made.
These cars have already been recongized as the fastest production cars:
Bugatti Veyron Super Sport: 434,211km/h (2010)
SSC Ultimate Aero TT: 411,76km/h (2007)
Bugatti Veyron: 408,47km/h (2005)
Koenigsegg CCR: 387,87km/h (2005)
McLaren F1: 386,4km/h (1998)
April
The Brand of the Month April is Bugatti!
Bugatti, a brand with a rich history unique in the car industry, is clebrating its heroes. The French luxury marque will bring out an exclusive edition, "Les Légendes de Bugatti" (Bugatti Legends), to ommemorate the renowned names which have played a crucial role in tis history and which have help creating its mystique.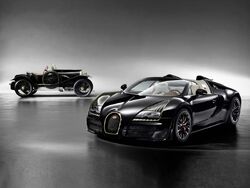 There will be 6 editions, 5 of them are already released:
Jean-Pierre Wimille
Jean Bugatti
Meo Constantini
Rembrandt Bugatti
Black Bess
Ettore Bugatti
May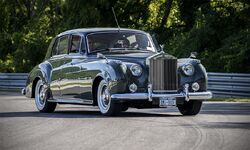 The Brand of the Month May is Rolls-Royce!
Rolls-Royce will be celebrating the 110th anniversary of the meeting between its two founders this very weekend, on Sunday, May 4 to be precise. On that day 110 years ago, Charles Rolls and Henry Royce first met and agreed to form the company that would bear their names. Even though the company was established on March 15, 1906, the date of the first meeting between the two founders holds a special place in company lore, and celebrations are set to take place at the Goodwood Motor Circuit in West Sussex, and at The Midland Hotel in Manchester, U.K.
2-5-2014 © Autoweek.com
June
Not available
July
Not available
August
Not available
September
Not available
October
Not available
November
Not available
December
Not available